Who is the Sadistic Scribbler?

You can find out all about who the Scribbler is by visiting his blogs and art sites, and about his experience by visiting his business site and LinkedIn. But who is the man behind it all and what drives him?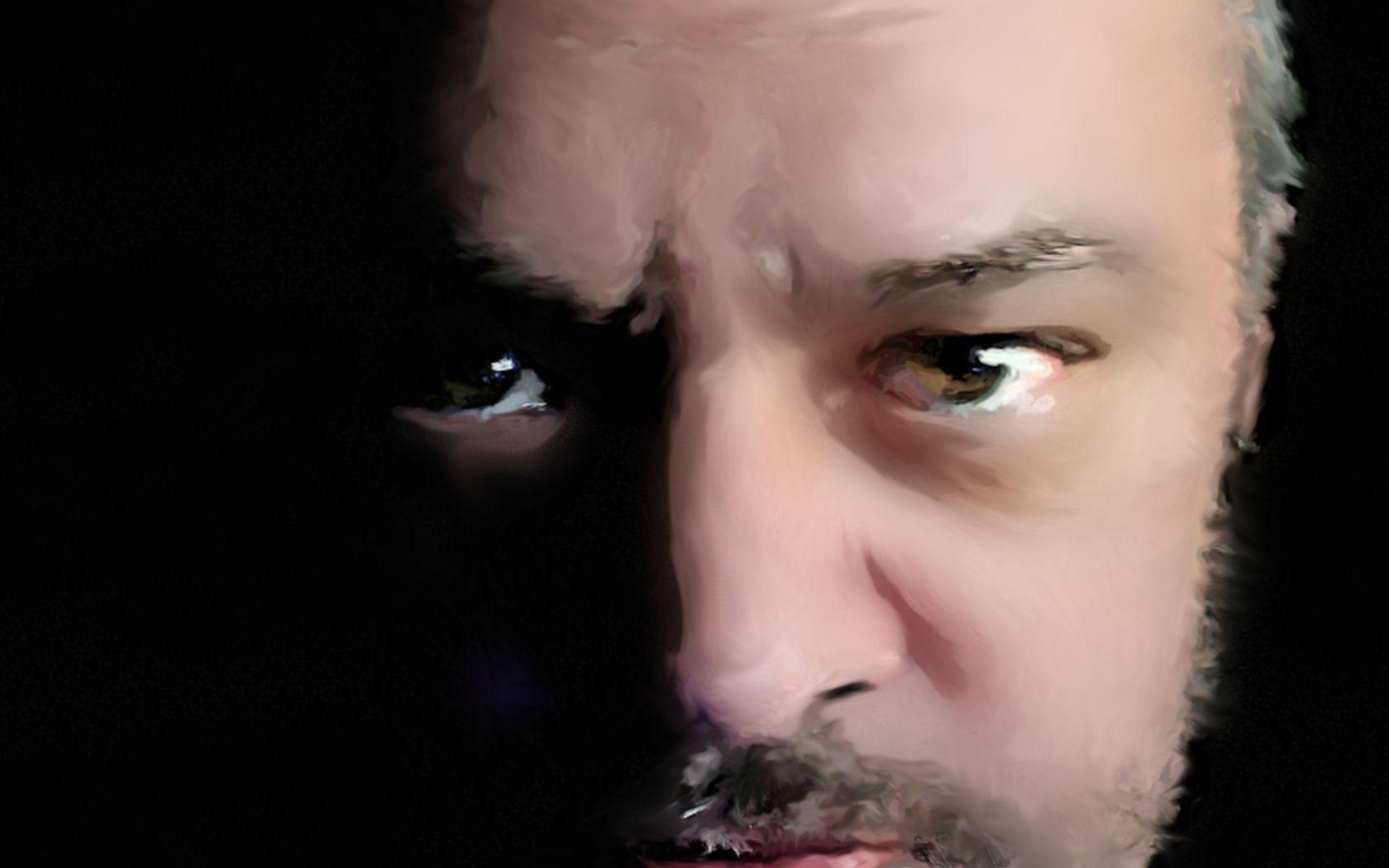 His CV may appear a tad eclectic, but to know the man is to understand why. He is generous of spirit and unassuming... despite his 6'1'' frame and strong build, and he is loyal to a fault.

He is passionate, has a good sense of humour, and is strong of opinion, all of which drives what he does and creates. His politics are to the left, and he is a man of faith... Roman Catholic. And for those who follow astrology, he is a typical November 1st Scorpio.
Born of a Polish WWII veteran and Italian immigrant any success in life has not come easy. Being of immigrant stock, and a Catholic to boot, he grew up in a ghetto in the industrial NorthWest of England. A bit of an art prodigy, he was tested and found to have a 6σ IQ (on the 99.99997th percentile). However, lack of money and a chronic shyness saw him decline the offer to join Mensa (tho' this has been corrected with his joining just ahead of his 50th birthday). It did however allow him to get into grammar school and then university.
Meeting his (now ex-) wife there, and friend Ben Okri with whom he collaborated, he graduated and drifted into teaching. Although he enjoyed the work and had a natural talent for it, starting a family was costly so he moved into computing, working with IBM and Microsoft, back when they were best of friends and PCs were yet to see light of day. During this time he also returned to writing and drawing comics in the spare hours (much as he had done when he was a teen where he became well known as the Sadistic Scribbler through working for an indie record label as an album cover designer, magazine artist, and indie-comic script creator).
As part of a group of independent comic-book artists and writers, he was involved with 2 initiatives for mature British comics: 'pssst' and 'HB', and worked with others who went on to become major players in the industry (and some who did not). Sadly both enterprises came to an end after only a year.
As bills piled up and the family continued to grow, Jan found himself much sought after as a technology troubleshooter (thanks to his natural ability to see patterns everywhere) and he focused on this. When IBM and Microsoft split, he chose the latter partner deciding that Windows would succeed and OS/2 would not, and was subsequently headhunted into investigating Lloyd's of London and then various governments. This meant a lot of traveling around the world, and no spare time for his family nor his art. Feeling himself drifting away from the real world, he jacked it all in and returned to teaching. This meant he could spend more time with his family, and re-connect with family and friends.
It was in this latter phase of his life that both his parents died, and both he and his brother became ill. His brother with MND and himself with an as-yet undiagnosed condition. After his brother died, and he being forced out of work because of his symptoms, Jan now spends his time helping small businesses and charities set themselves up and promote themselves through new media such as the internet, social media and smartphone technology. He has also returned to creating art through traditional and new media, and photography.
To keep up with what he's up to you can follow him on Twitter, LinkedIn and Facebook, as well as watching his blogs and websites whose links can be found on this website.